Happy New Year! In honor of a new year with new adventures we want to encourage you to do some of the things you've always wanted to try but never thought you could do. Chances are your dream goals are really not that farfetched if you just prepare correctly. Since we've heard people longingly talk about wanting to summit mountains or do some thru hiking we want to help encourage these activities and show how attainable they are.  Through a short series of blogs, we're going to give you a baseline example of how to prepare to go from the city to the summit.
City to Summit - PART 1
Pick Your Peak! (Or Trail)
You should start by setting some sort of goal for yourself. Check out what is right in your backyard. You might be surprised at what you've never noticed! As an example, we will use Mt. Whitney. For us, Mt. Whitney is right in our backyard in California and it's an iconic summit. Standing tall at 14,494', Mt. Whitney is the highest peak in the contiguous United States. It also is at the southernmost end of the John Muir Trail, a 211 mile stretch along the Sierra Nevada mountain range. Your goal may be something drastically different than this and that's ok. You should pick any mountain you want. Or if you want to complete a portion of a thru hike, or the whole thing, go for it! You should choose something that you feel might be just out of your reach, not something that you've done before.
Cool. So, we've got an objective, now time for the nitty gritty stuff. It's good to research the goal ahead of time to pick the best approach and be aware if there are better times of the year than others to go.  For Mt. Whitney, depending on the year, the better times to go for the summit are between mid-July and early October. There are also a couple different routes that can be taken up Mt. Whitney; lucky for us, the most direct route from Whitney Portal, which equates to about 11 miles to the summit, makes the most sense.  It is both a more popular route and on the easier side for beginners.  Please be aware that the most direct route may not always be the best choice as many of these could be mountaineering routes where more technical equipment and skills are required.  Again, research is key!
Since we will be dealing with a substantial elevation gain, a good idea to help acclimate would be to hike in only six miles and sleep at the Mt. Whitney Trail Camp (12,000'). This will give us the chance to adjust to altitude that day since elevation at Whitney Portal is about 8360'. Also, whether it's a day hike or backpacking trip, a permit is required and can be reserved on the NPS website.  Most information on Mt. Whitney can be accessed with a little Google action and found on the National Park Service's site.
We've got a lot of time between January and Mid-July to early October, but that's a fantastic amount of time to start training!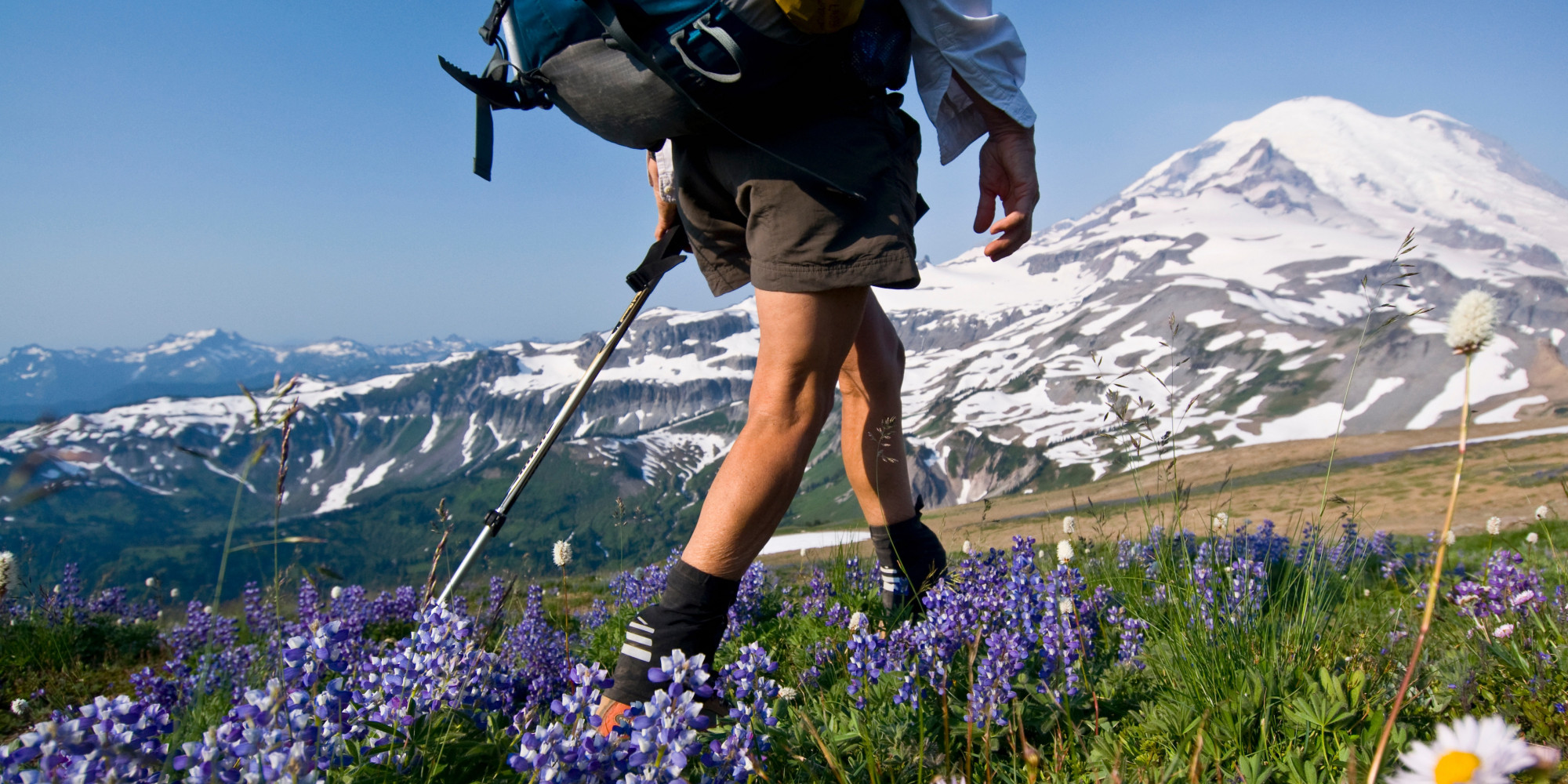 Let's Get Physical
Time to get our fitness on. Hopefully, everyone already has their own exercise regimes that can be used as a base point. If not… Better start now! If you don't do much physically, it's time to start going on short walks and hikes to get yourself conditioned.  Research what others have done to prepare for your project.  There typically are blogs that you can find to get a review of what to expect and prepare for.  We found this blog that has some great advice for how to train to summit Mt. Whitney.  It addresses elevation gain and altitude issues.
We will be focusing on the following three areas:
Endurance:  Cardio, cardio, cardio!  During the week we will go on short runs or walks and take long hikes on the weekends.  Starting with 5 miles and working our way up to 15 miles.  Overshooting on cardio training will be great on the trail when the miles start adding up.
Elevation Gain:  Like in the aforementioned blog we will hike or walk an elevation gain of 5000 feet.  We will look for mountains on the weekends that help us achieve this and use a treadmill during the week.  Since most of the Mt. Whitney hike will be heading UP the more we get used to a large elevation gain in a short amount of miles the better prepared we will be.
Altitude:  To train for the altitude of Mt. Whitney, we will take a couple weekend trips where we find mountains with an elevation of 10,000 feet to 14,000 feet to help train.  Starting on the smaller side and working our way up.  A day or two before we start our Mt. Whitney expedition we will need to hike to an altitude of at least 10,000 feet to help us acclimate faster on our trip.
As we get get stronger we will also start doing the above training with a weighted pack.  Eventually working up to 40lbs.  Although, our goal weight for our packs will be below 40lbs, we will train a little harder in hopes our lighter pack will feel easier on the trail.
*Please note that we are only offering suggestions that have worked for us and others in the past.  As always, you should consult with your doctor if you have concerns about starting a new exercise regime.  And be aware of your physical limit.
Do you have any specific questions for us?  Please feel free to post in the comment section below!
...Stay tuned for the next installment: Gear, Altitude and (everyone's favorite) FOOD...